What makes social commerce a promising new business model?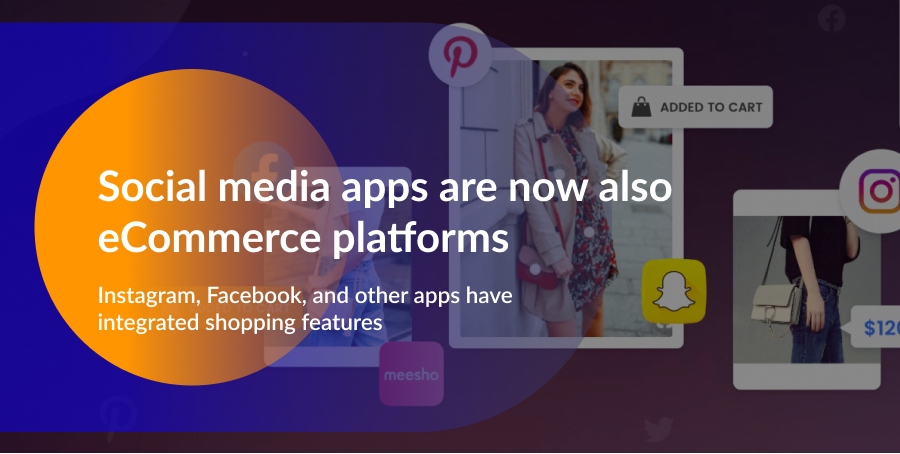 If you have ever gotten enticed to buy something immediately after seeing it on Instagram, you are not the only one. But you might have had to leave the Instagram app to make the purchase on a different app or website. Well, it's now possible to buy products on social media apps itself! And users are increasingly taking to this option. According to Accenture, social commerce will become a $1.2 trillion global industry by 2025.
Going forward, these social media platforms may become a key business model for supporting a growing eCommerce market in India. Let's understand this in detail.
What is social commerce?
To put it simply, social commerce is the buying and selling of products and services via social networks. In this business model, the entire shopping experience from product discovery and research to checkout takes place right on social platforms. It's a very different shopping experience from online marketplaces like Amazon and Flipkart.
While shoppers open online marketplace apps with the explicit intent of making a purchase, they go to social media apps to browse through the content that they enjoy.
Imagine a user is going over her social feeds and finds a dress she really likes. Now she wants a similar one for herself. She can buy it right away, as the app has the option to purchase the product. This has saved her the hassle of going over various eCommerce channels, finding the exact item, and verifying reviews before deciding on a purchase.
What makes social commerce a big thing?
Out of nearly 500 million people in India using social media platforms, only 40% of them are shopping digitally on eCommerce apps and websites. Future shoppers are already surfing social media for their content consumption. And social commerce aims to convert them into frequent shoppers if they could provide a seamless shopping experience on the platform itself.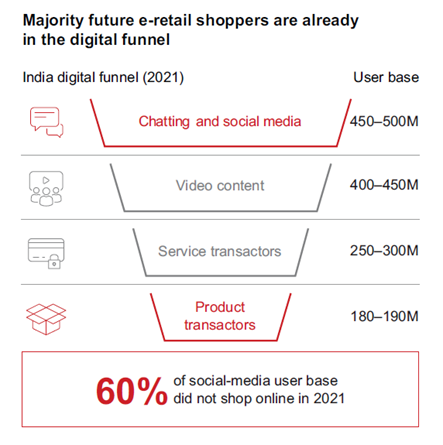 This presents a great opportunity for the eCommerce channel to grow. Brands are aware of this, and they wish to leverage the wide user base of social platforms. It makes sense to add your catalog on platforms where customers are already spending their time.
Social media platforms have each come up with its unique offerings to attract brands as well as customers. Let's look at the top players in the social commerce space and what they are doing to enable commerce.
Facebook
Facebook has massive commerce potential because of the huge community of buyers and resellers on its platform. With the launch of the Marketplace feature in 2016, Facebook has established itself as a powerhouse in C2C (customer-to-customer) shopping. Marketplace allows any user to list items, discover products and make purchases or sales within their communities - both local and global. In 2021, Facebook reported over a billion monthly active users for the Facebook Marketplace, making it among the largest social commerce platform in terms of the number of users.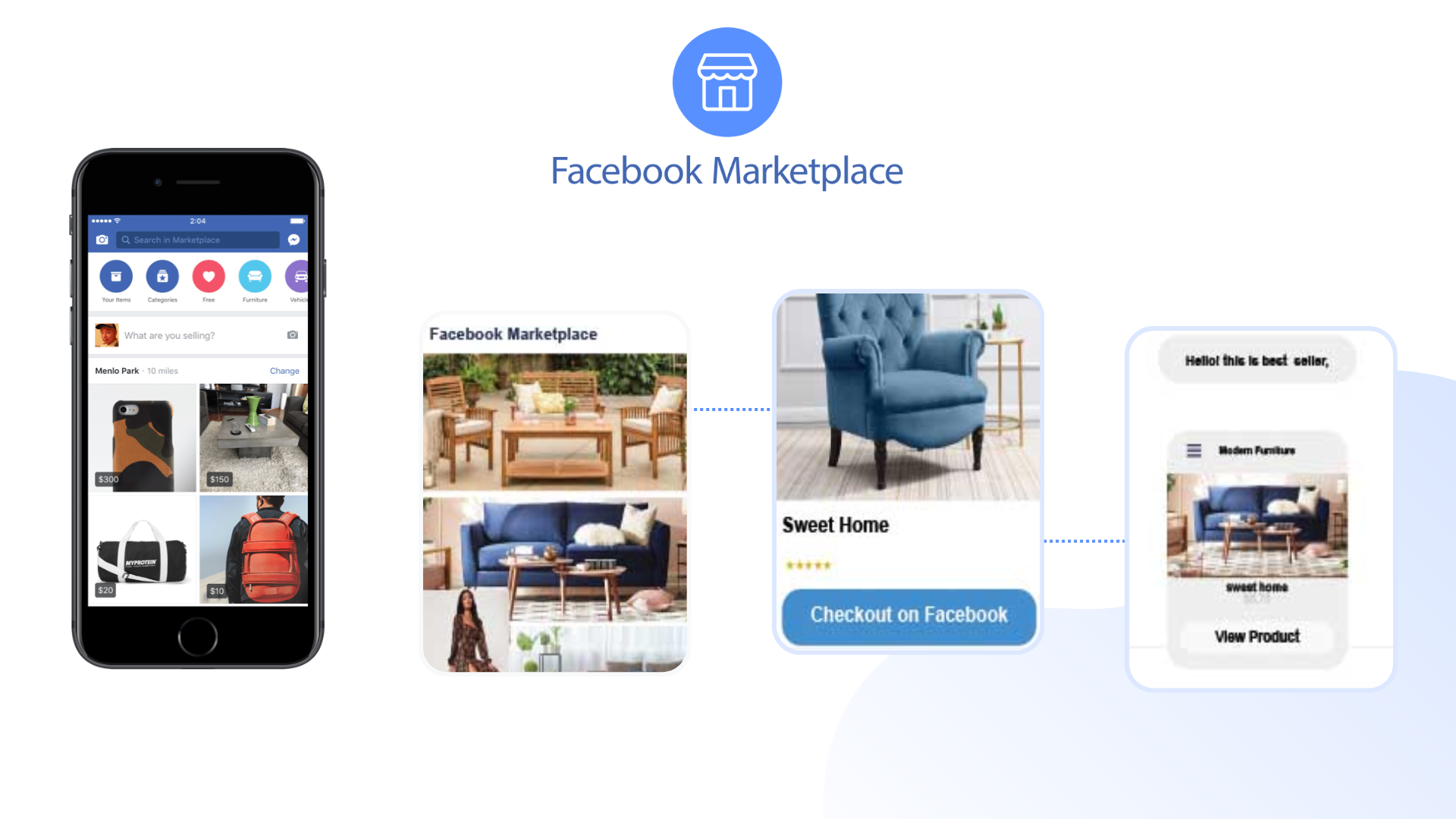 Instagram
By 2025, there will be 600 million Indians consuming short-form video content each month. And their go-to platform currently is Instagram Reels. This growth will be led by content creators and influencers who are creating engaging content for their audiences. They also have the opportunity to promote brands through their handle, and brands are leveraging this to make sure that they reach out to the right users.
Instagram has also built a parallel revenue stream by launching features to allow users to shop for these brands seamlessly from the app itself. From shoppable posts, live-streaming commerce to in-app checkouts, Instagram is packed with eCommerce tools to immerse shoppers on the platform.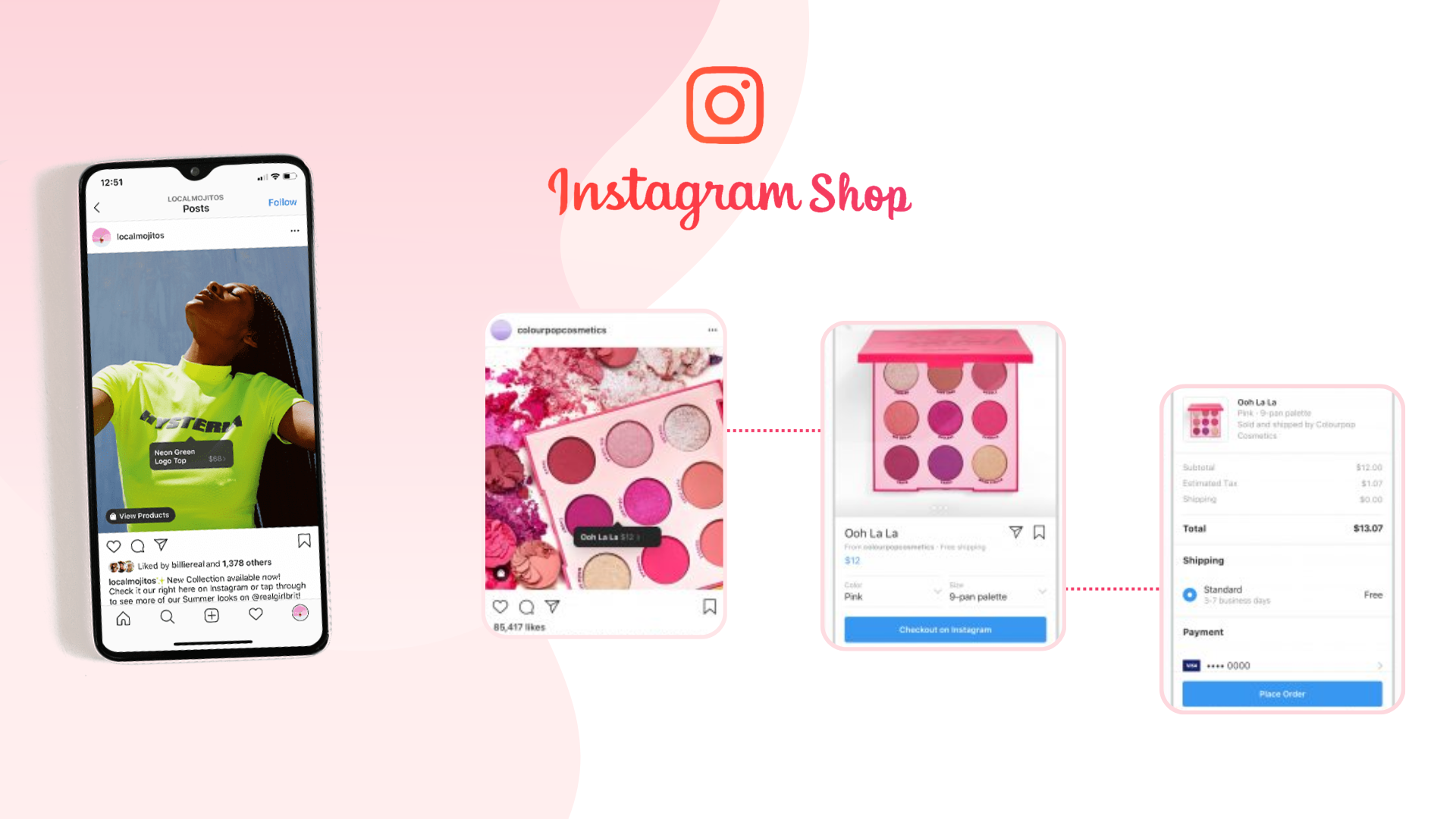 Pinterest
Despite the high user base of Facebook and Instagram, Pinterest has successfully set itself as a distinctive player when it comes to online shopping. Pinterest is used by many to get inspiration for their shopping ideas and this gives brands a better chance to target a specific niche audience. Shoppers can use Pinterest for product searches and pin something they like to a board. The pinning feature allows customers to easily review and compare products. In addition, Pinterest buyable pins make shopping simpler and shorten the customer journey.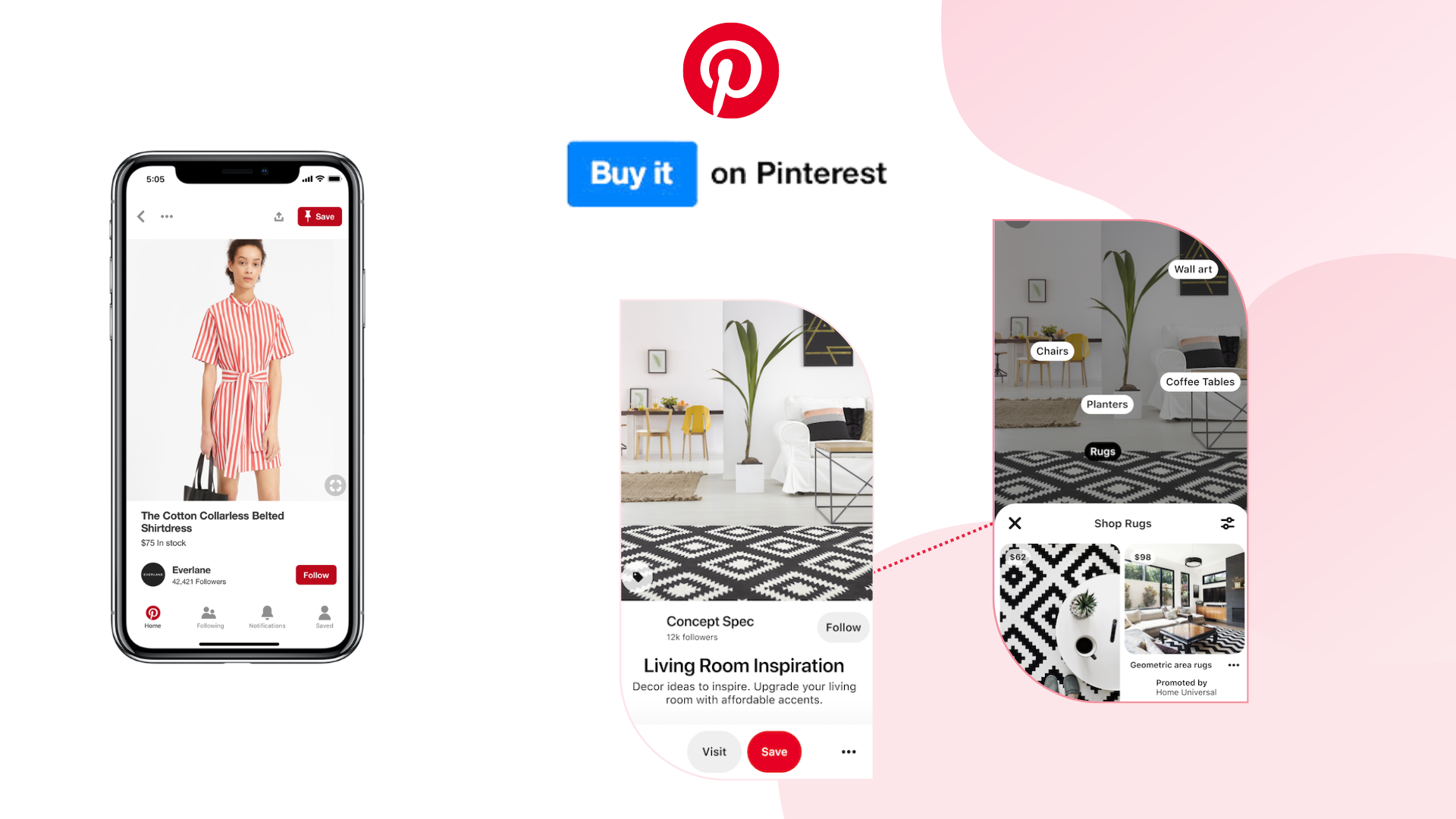 Snapchat
Snapchat is a social media app that is popular for its filters and it is using the same technology to enhance the online shopping experience for its users. In their 2022 report, Snapchat claims that 95% of Indian Gen Z (sizeable part of future shoppers) are interested in trying its Augmented Reality (AR) technology for shopping. The AR feature is an amazing tool to virtually try out products while simulating the in-store experience. Brands can sell products on the app while also engaging customers with a high-touch AR experience.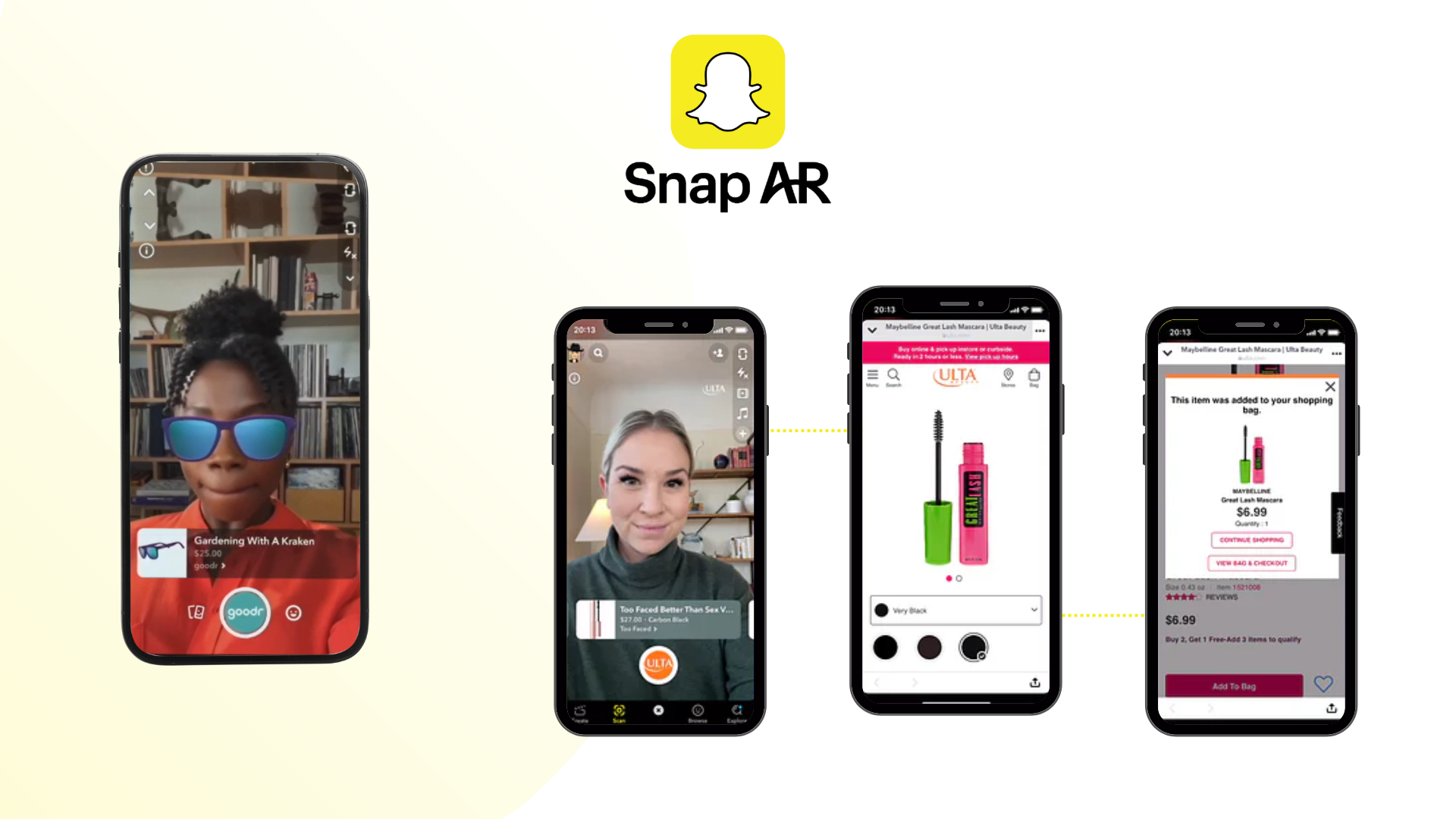 What does the future of social commerce look like in India?
As the content creator economy grows, it is a massive opportunity to influence users to shop online. Remember - 60% of social media users are still not using eCommerce! It's therefore no surprise that experts believe this model will grow approximately 5X from 2021 to 2025. With live-streaming commerce and gamified experience, social shopping is sure to get more people interested in the future.
So the next time you log in to browse through content on your favorite social media app, keep an eye out for the features that allow you to buy products as well!
Sources:
Bain Digest, How India Shops Online 2022
BCG, Ten Things You Should Know About eCommerce in India, Jun 2022