India's Only Industry Backed
Marketing Program of its Kind
In association with top companies
who will teach & hire from the program
For Professionals
with Work Ex
Round 1 Deadline
Invalid Date
Don't Settle for a Traditional Marketing eMBA or Certification
Most programs are designed for the offline world and don't prepare you for the careers in a digital first world.
Marketing careers of today
require Specialist Skills
These skills are not covered by most traditional
eMBAs or Certification Programs.
Build Marketing skills to
accelerate your career
Learn industry leading skills from expert mentors who have built leading brands and businesses.
3 Day On-Campus
Immersion Program
Meet and connect with your peers and mentors.
Network with founders and leaders of top Marketing companies.
Marketing Programs that
are
Trusted by Experts
Digiaccel is a learning partner to some of India's leading marketing & eCommerce companies.
Fitment and Eligibility
The PGPEx program is right for you if
You are looking for an MBA in Marketing (Online or Offline)
You want to launch or accelerate your career in Marketing and Growth roles
You want to prepare yourself for leadership opportunities within your company
You want to learn how to build digital businesses
Eligibility Criteria
Work experience in any field
Under-graduation with 60%+ grade equivalents
Opportunity to
become a Digiaccel Marketing Fellow
PGPEx students get an opportunity to become a Digiaccel Marketing Fellow.
Get advanced Marketing education post completion of core program
Collaborate with industry professionals from marketing and related sectors
High quality output on real Marketing application gets awarded the Fellowship
India's Only Industry
Backed Marketing
Program
of It's Kind
Leading marketing companies have partnered with Digiaccel to create the marketing leaders of tomorrow.
"There exists a strong supply & demand gap between the skills that professionals need today and what is being taught in a traditional MBA. The course from Digiaccel solves for this."
"In the last 2-3 years, consumer experience with brands has changed. Marketers that understand growth is where we want to put our money. This is one of the reasons we are partnering with organizations like Digiaccel."
"Today, the talent in the industry understands mainly two publishers- Meta or Google. However, the role of retail media (ads on eCommerce) has grown rapidly. The current MBA curriculum does not touch upon this."
"What makes Digiaccel stand out is how they have structured the programme from basics to operations to P&L along with mentors who are very industry relevant. My team has been able to make very scalable decisions after attending Digiaccel's programmes."
Join our 2,800+ Alumni
of Industry Professionals
Our alumni from across programmes work at India's top startups and corporates.​
Our Programs have helped leading professionals unlock career growth
Leading industry professionals have used our programs to accelerate their career.
"Digiaccel helped me learn how a brand thinks about a platform and how a platform thinks about brands. This helped me have really meaningful conversations with brands during my role at Blinkit."
"The skills that I gained at Digiaccel's program helped me interact with eCommerce stakeholders better. I could speak their language, understand problems and co-create solutions which was an imperative part of my job."
"It was a very interesting perspective to hear retailer side of things and the consumer side of things. Selection design framework helped me decide our distribution strategy for the new brand we are launching."
"Learning from industry mentors who had worked on and solved real world problems was very interesting. The curriculum helped me appreciate the concerns of retailer and sharp focus our offerings for them."
"The mentors that you are going to get over here and the peer interactions are definitely going to level up your eCom game and more importantly, help you build an amazing network."
"They really helped in basically bridging the gap between the traditional way of selling and the way of selling in the ecommerce market platforms."
"I would highly recommend this program for anyone who is trying to learn the concepts of eCommerce - both the online and offline pieces of the ecosystem."
"Digiaccel covered a lot of concepts such as the retailer side P&L, average order value, product basket mix and how to make the retailer more profitable."
"I took the Digiaccel program to upgrade my knowledge and skills that are required for marketing and also to have career growth and get good opportunities."
6 Months of Intense Learning

|

Skills & Network for a Lifetime

The PGPEx is designed to provide best-in-class Marketing education and experiences over 6 months.
Marketing is a craft learnt by application,
not theory
Every week, apply what you learn through case studies and simulations. During each term, build your own project based on a real
world problem.
A Curriculum that's Designed & Delivered
by Industry Experts
Our curriculum is designed by industry experts with frameworks, case studies, projects, simulations and tools
that are relevant to what the industry requires today.
Marketing Management
Refresher of legacy marketing frameworks

Mix creation for digital first businesses

Positioning for digital first brands
Go To Market
Building physical reach for consumer brands

Measurement and improvement of quality of distribution
Media Management
Cross Media Planning

Media metrics & measurement
Advertising Management
Decoding consumer buying process

Defining messaging and tone of voice

Writing insights and briefs
Advanced Analytics (Optional)
Basic Excel

Advanced Excel
Marketing Strategy
Building differentiations & moats

Unlocking growth opportunities
Growth Marketing
Building growth stacks

Defining growth tasks and experiments
P&L Management
Pricing Management

Media metrics & measurement
Digital Go-To-Market
Understanding eCommerce channels & D2C

Managing digital platforms incl. marketplaces
Growth Planning
Growth analytics and measurement

Planning and governance
Performance Marketing
Top funnel incl. search and display

Bottom funnel for eCommerce platforms
eCommerce Deep dive
Building an eCommerce business

Business operations and planning
Communication Strategy and Execution
Content & Social Media Strategy

Video – Short form and long form
Sprints are 6-8 hours bootcamps on key domains conducted in association with leaders from top companies who specialise in those domains.
Mentor from
Mentor from
Venture Capital
Operating Model
Mentor from
Mentor from
Mentor Ex
Mentor from
Mentor from
Mentor from
and many more
Mentors & schedule are subject to change*
Accelerate your Career in
Growth & Marketing
Placement Assistance
Digiaccel's placement assistance helps learners prepare for the following outcomes:
Career Transitions-
Move from other industries to marketing or growth roles
Specialisation-
Move to specialist marketing roles like growth, content, performance etc.
Leadership-
Senior marketing roles in digital-first companies and brands
Career Coaching
Get One-on-One mentorship with a dedicated career coach
Guided career coaching that helps discover your professional pathway
Build your resume with a body of work that you can show to HR personnel & recruiters
Download
Prospectus
To get a detailed understanding of
the curriculum, download the prospectus.
Your Questions Answered
Learn about the program's uniqueness and how it is designed to accelerate your career in an exclusive FAQ video answered by our Founder.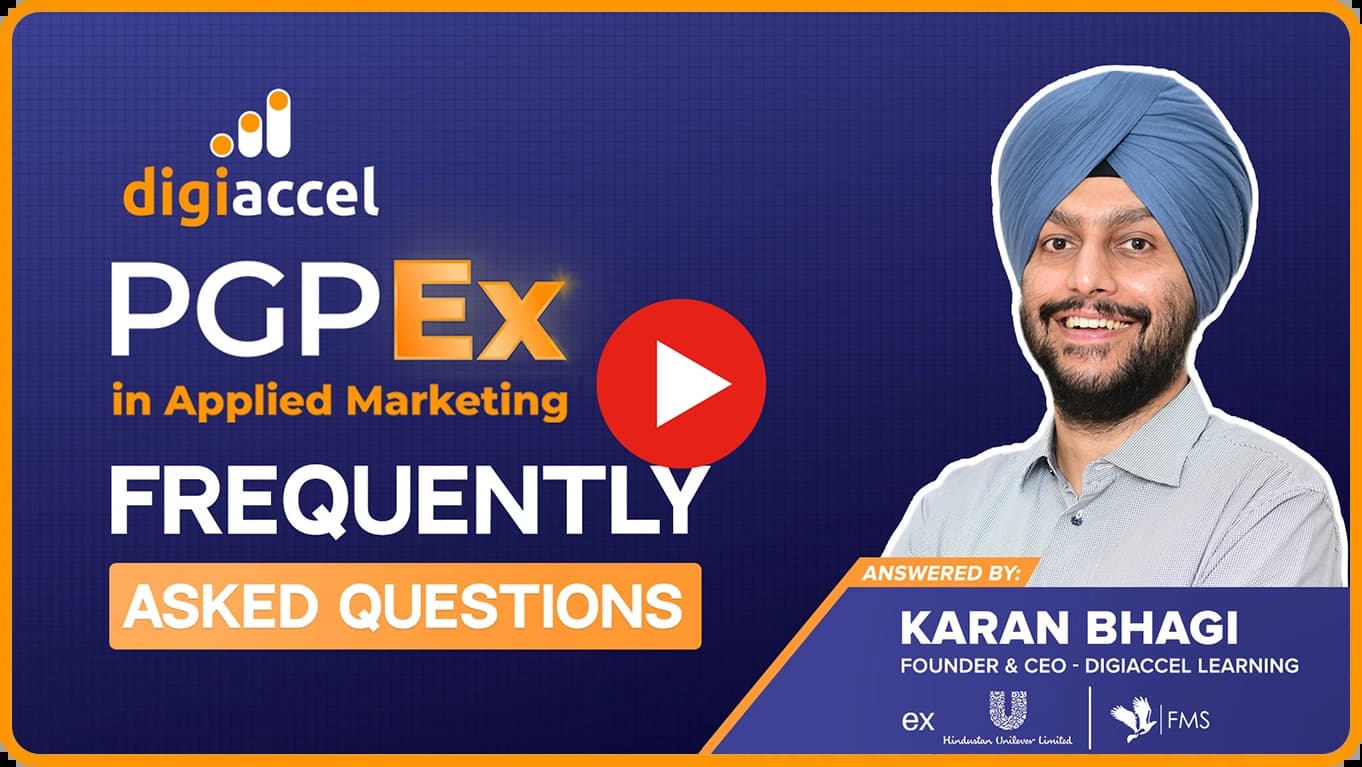 Meet Your Mentors
Learn the latest techniques and strategies used by top companies from industry leaders.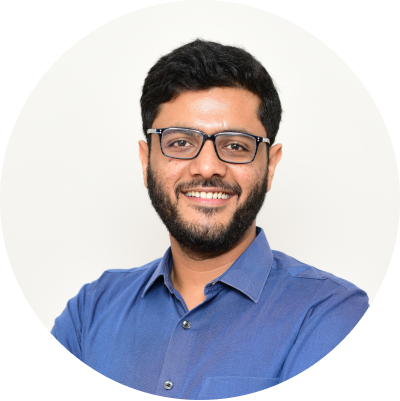 Aalekh Tripathi
Ex. Marketing Manager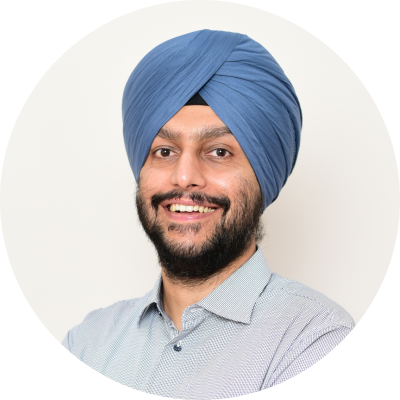 Karan Bhagi
Ex. Marketing Director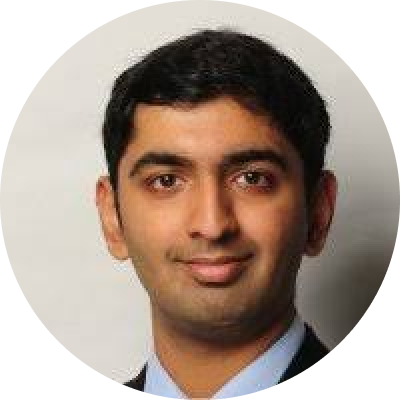 Avik Bhandari
Vice President, Sales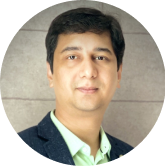 Ankur Devpura
Ex. Head of eCommerce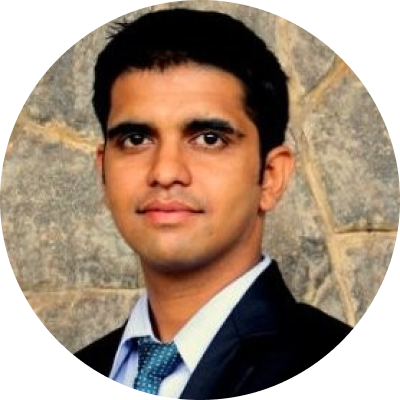 Pankaj Yadav
Senior Category Manager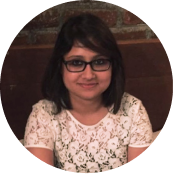 Mohona Dey
Senior Manager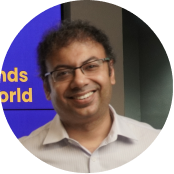 Siddharth Batra
Senior Director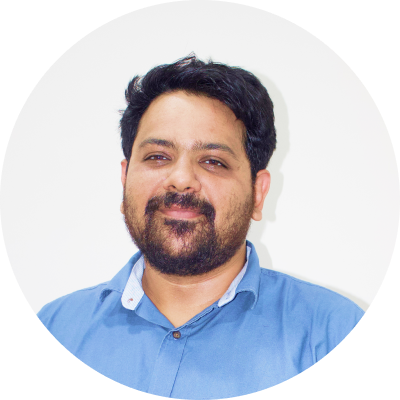 Bhaumik Vyas
Ex. Media Director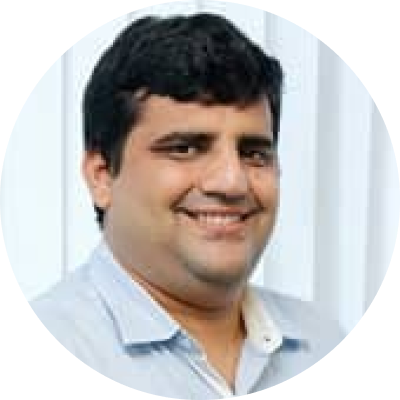 Anshu Prasher
Partner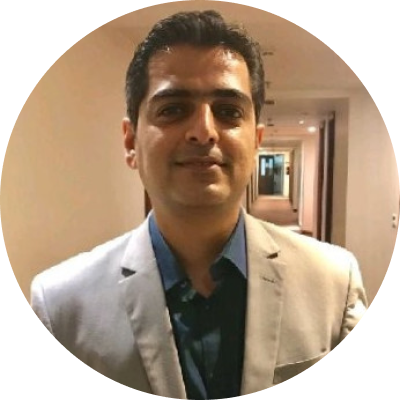 Atul Mehta
Chief Operating Officer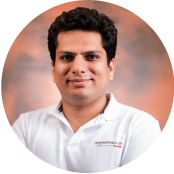 Tarun Jyot Singh
Founder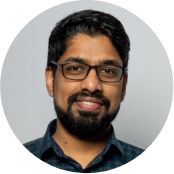 S Sahadevan
Ex. Lead Growth Marketing

Sriram G
Strategy Head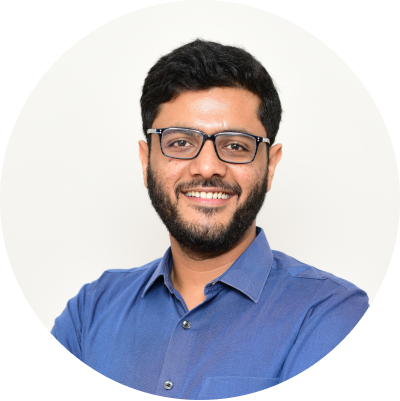 Aalekh Tripathi
Ex Marketing Manager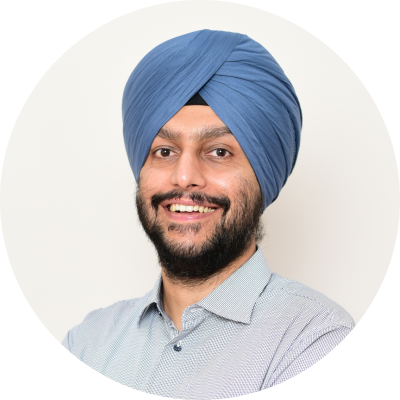 Karan Bhagi
Ex Marketing Director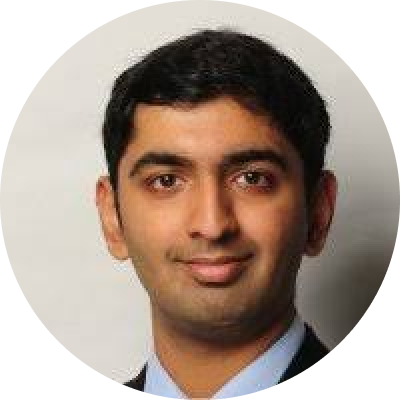 Avik Bhandari
VP of Sales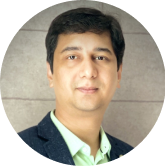 Ankur Devpura
Ex. Head of eCommerce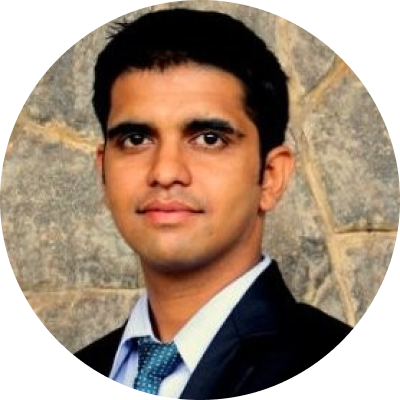 Pankaj Yadav
Senior Category Manager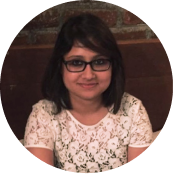 Mohona Dey
Senior Manager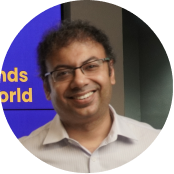 Siddharth Batra
Senior Director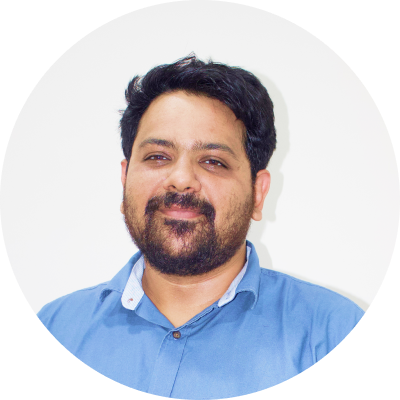 Bhaumik Vyas
Ex. Media Director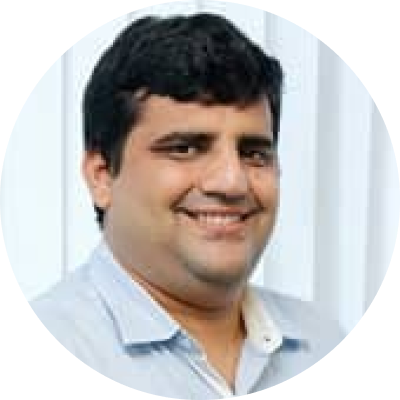 Anshu Prasher
Partner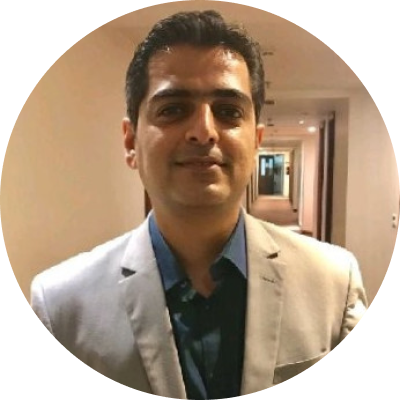 Atul Mehta
Chief Operating Officer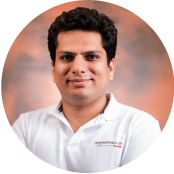 Tarun Jyot Singh
Founder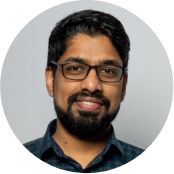 S Sahadevan
Ex. Lead Growth Marketing

Program Fees & Schedule
Program fees includes tuition, boarding and lodging for the 3 day immersion.
Program Fees Includes
All Tuition (core courses and learning sprints)
Campus Immersion (Incl. accommodation & meals, excl. flights)
Access to Digiaccel Marketing Fellowship (for eligible students)
Fees Break-Up
Admission Fee
(To secure your seat in the cohort)
₹25,000*
Balance Tuition Fee
(Balance program fee)
₹2,25,000*
Total Program Fees
(Total fees for the program)
₹2,50,000*
*18% GST additional
Admission Deadline
Early Access
(₹50,000 waiver on tuition fee)*
30 Nov'23
Round 1 Deadline
15 Dec'23
Round 2 Deadline
15 Jan'24
*18% GST additional
Financing Options
Our admission team can help you with various financing options incl. credit card EMIs and short term loans (upto 1 year) which are facilitated by our partners.
Admission Process
Want to know more
about
the Program?
Speak to a Digiaccel Program expert to
assess if the
program
is right for your learning needs.
Frequently Asked
Questions